Why am I in DuoLife ?
Because here I can accomplish my goals.
My personal message
Я никогда не сдаюсь
Ich gebe niemals auf.
I never give up!
Nigdy się nie poddaję! 
My favorite products
DuoLife Medical Formula ProStik® offers a unique formula which carefully selected ingredients have a beneficial effect on the condition of muscles, joints and mobility. This product is perfect for those who want to support the condition of the locomotor system.
DuoLife Medical Formula ProDeacid® is a source of natural extracts from 25 plants with complementary properties helping in removing toxins.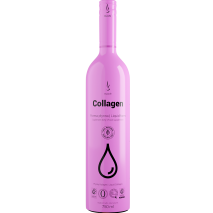 Liquid Collagen enriched with antioxidants helps to keep the skin firm and supple, protecting it against premature ageing and improving the health of your hair and nails. Natural Collagen ensures normal functioning of articular cartilage and bones.